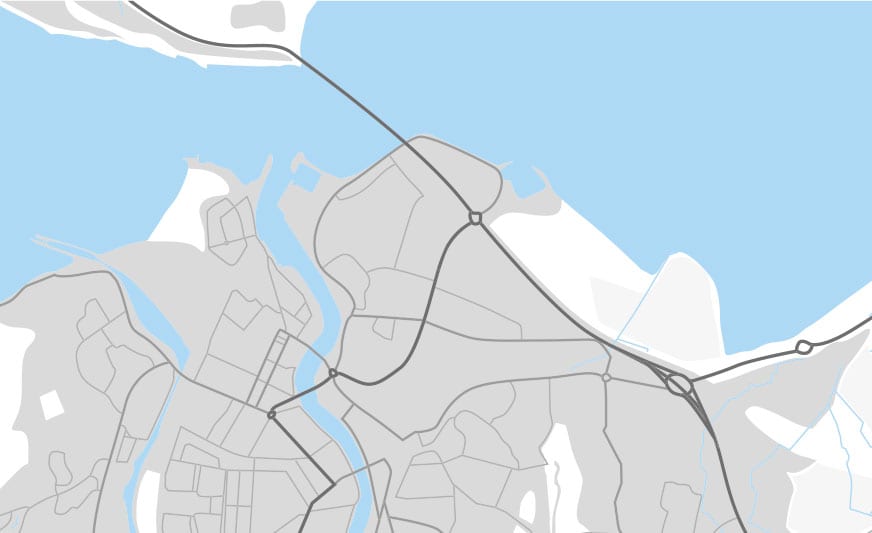 The Inverness site was originally chosen as an ideal location for a major malting facility to take advantage of the locally grown barley and supply malt directly into the surrounding distilleries in Speyside and Morayshire.
With its position close to the good harbour facilities at Inverness, the export of quality malt to brewers and distillers around the world can easily be accommodated.
The Inverness malting facility is split into two Plants with a production capacity of 42,000 tonnes.
Plant 1 comprises 10 SGKV boxes. These are used to steep, germinate and kiln without movement of the barley. Plant 1 also has the facility to produce Peated Malt.
Plant 2 is of similar design with 5 larger boxes, with a larger production capability than Plant 1.

Plant 3 or "Project Angel" as we called it is our latest maltings expansion. Completing the build in 2023 the state-of-the-art facility increased production on site by a further 57,000 tpa.

The Inverness plant is also certified by the Organic Food Federation to produce Organic malt.
With our maltings spread across the Eastern Seaboard of the UK, we take a close interest in the weather knowing the impact that it can have on our growing partners and our malt production.
overcast clouds
7° C
6° C | 8° C
5.14

m/s
91

%
990

hPa
Dec 9, 2023

overcast clouds

8° C

Dec 10, 2023

light rain

7° C

Dec 11, 2023

light rain

6° C

Dec 12, 2023

overcast clouds

5° C

Dec 13, 2023

overcast clouds

5° C
Inverness Maltings
Bairds Malt
Longman Road
Inverness
IV1 1SL
Find us
Latitude 57.489691
Longitude -4.218957